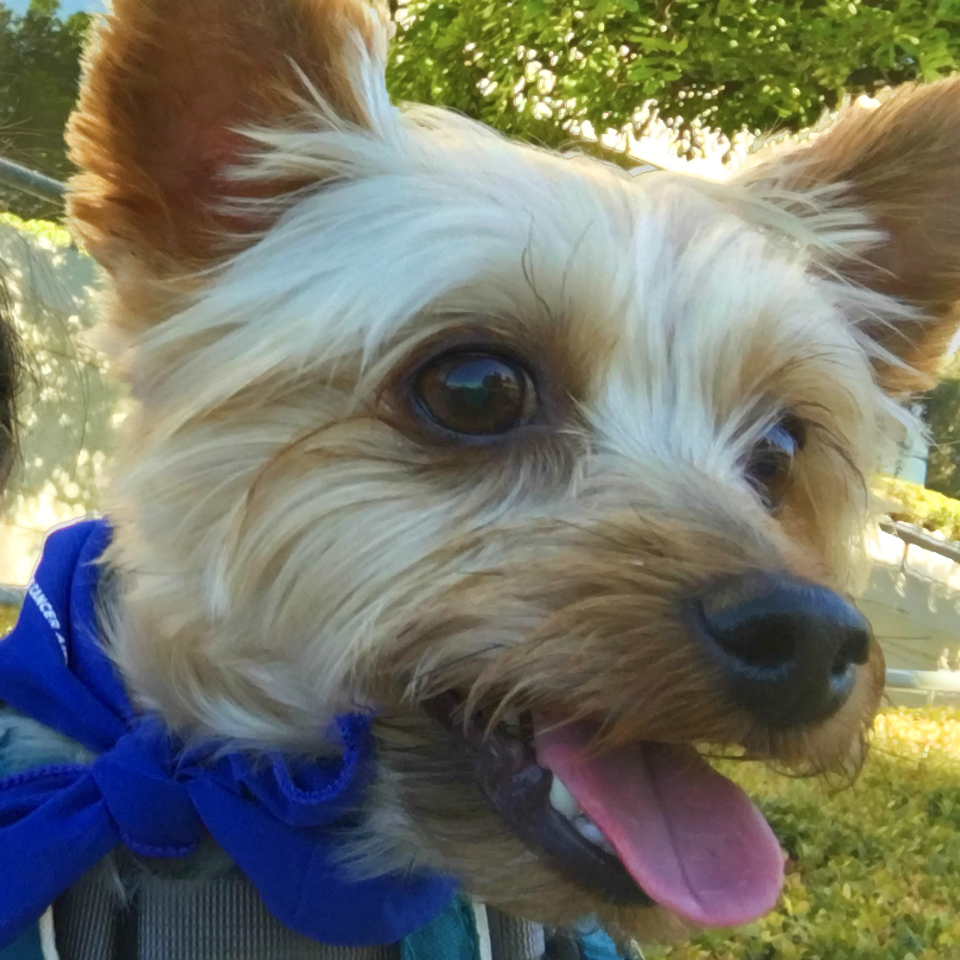 Back on November 8, 2015, Teddy did his part to help find a cure for pet cancer.  In Long Beach's Shoreline Village, we participated in the 9th Annual Nationwide K9K Pet Cancer Awareness Walk.  All human participants got a shirt and all pet participants got a blue bandanna.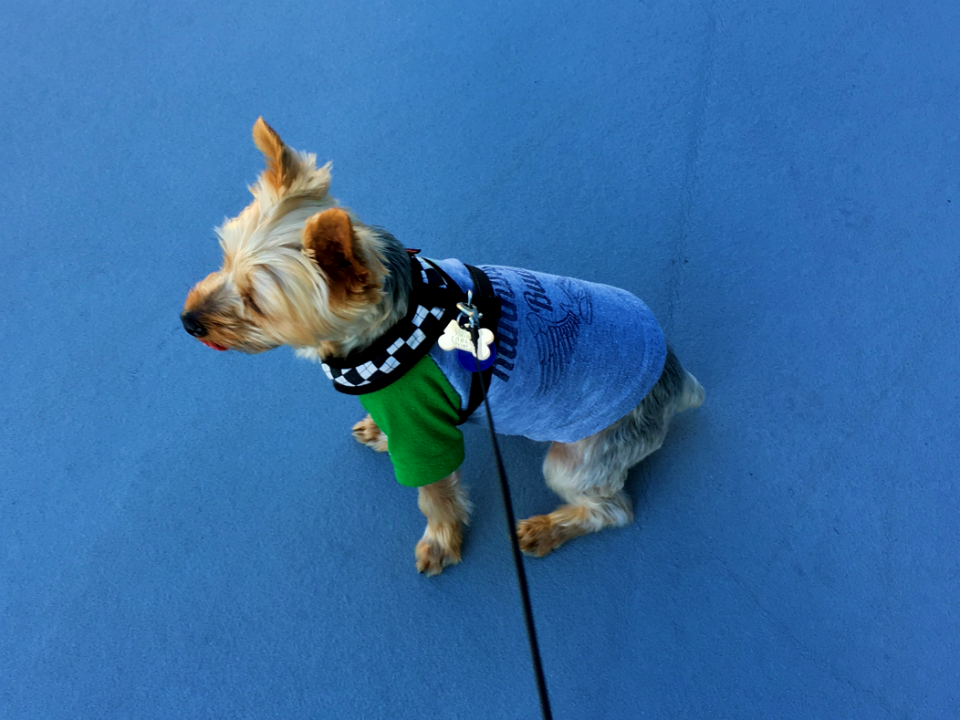 Teddy is chill'in the shaded walkway area and can't wait to meet some new friends.
After seeing so many dogs, Teddy retreats near the safety of his Mom.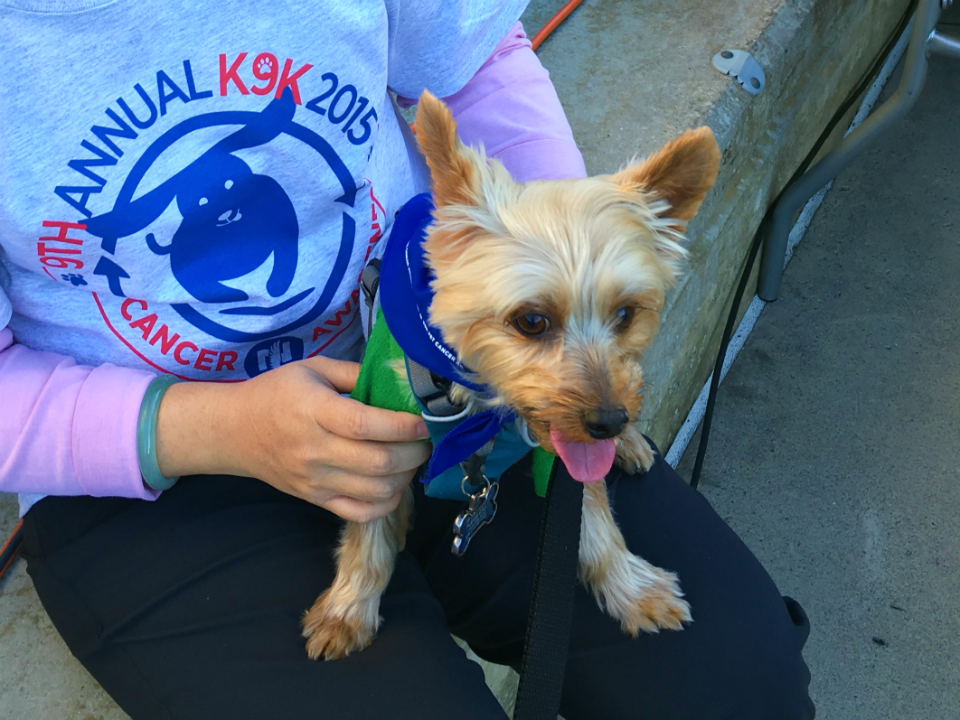 Teddy is sitting on his Mom's lap.
On his mark…
Get set…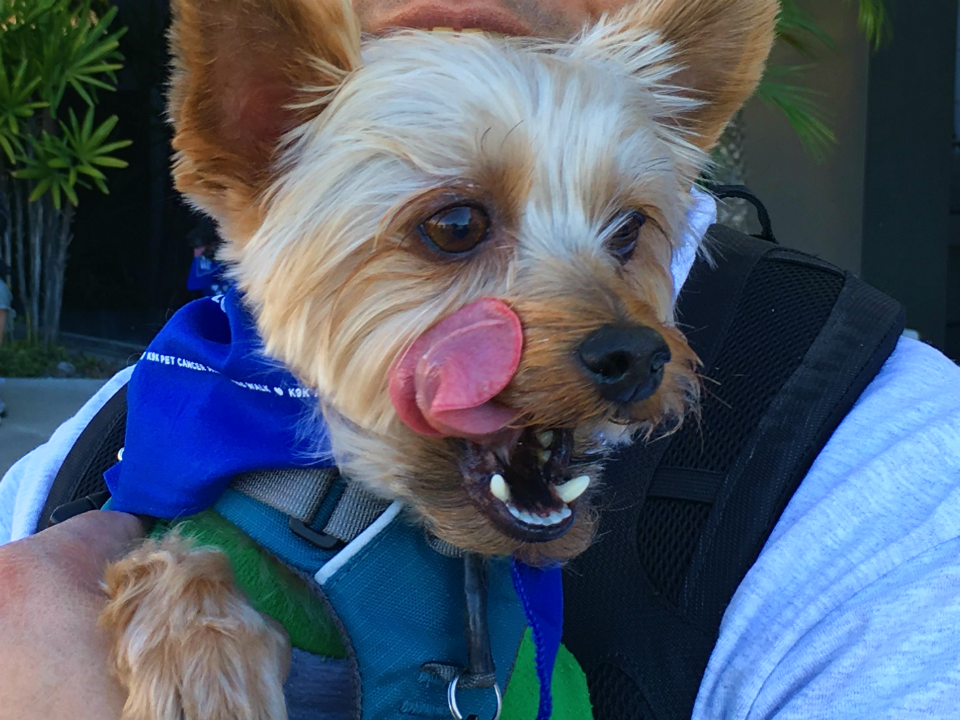 GO! Lickin' his chops!
Here's a photo gallery of all the this post's pics:
Leave a Reply
You must be logged in to post a comment.