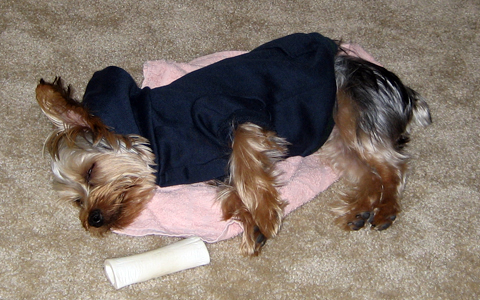 The public is safe now that notorious bone stealer "T-Dog" has been apprehended.  As you can see from the above picture, T-Dog was caught napping with the stolen bone.  It is without a doubt, this criminal is going to do hard time in his playpen.
The above picture shows T-Dog just as he was taken into custody.  That innocent look and those puppy-dog eyes aren't getting you off the hook, buddy!
Leave a Reply
You must be logged in to post a comment.