Just as the "strong" can get "stronger", apparently it is possible for the "sad" to get "sadder", and I'm not talking about the emotional sense.  The University of Washington Huskies football team, known as "UDub" for short, can now officially be classified as a "UDud".  The King of the UDuds is none other than himself, Head Coach Tyrone Willingham.
The UDuds displayed another dreadful performance on the field and lost at home today to Stanford. Their overall record is 0-4 (0-2 in the Pac-10).  To make matters worse, their starting QB Jake Locker broke his thumb and is out for the season.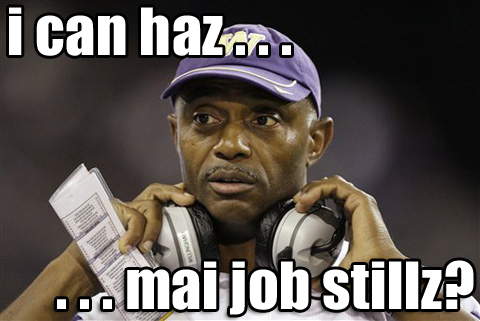 It is time for Coach TW to tender his resignation immediately.  The Seattle natives are getting restless!
Leave a Reply
You must be logged in to post a comment.