Do you like cats? Even though I'm a puppy, I like to play with them – especially chasing them around the house. Someone told me that when I get older, I'm supposed to hate cats. I don't think that's going to happen. I think cats are funny. They are even more funny when you take a picture of a cat and put a funny caption on it.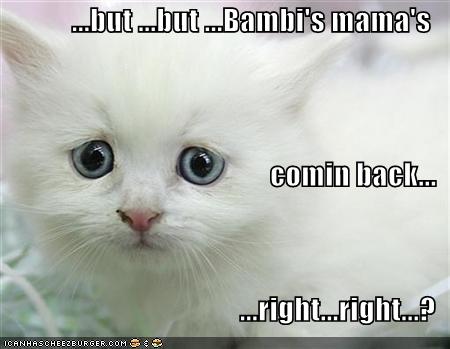 Oh, poor kitty looks so sad.
Underage drinkin' at its worse.
Some kitty cats are so gullible.
Hahaha…hehehe…the pics are cute, but they are also hilarious. You can find more of these pictures with the funny captions at this website:
Enjoy!
One Response to "LOL, cats!"
Nelson Says:
May 25th, 2008 at 7:26 pm

That site is hilarious!
Leave a Reply
You must be logged in to post a comment.