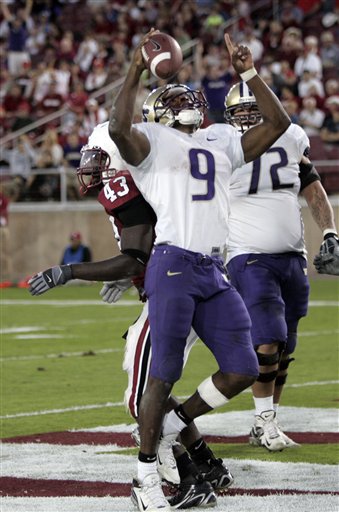 After winning their first two games, UDub dropped their next six. However, they finally won their third by beating Stanford, 27-9, at the revamped Stanford Stadium.
Huskies' running back, Louis Rankin (pictured above), ran for 255 yards and scored one touchdown.  The steadfast UDub defense held Stanford to 250 yards of total offense and 9 pts. This is quite a departure from the past three games, when the anemic UDub defense gave up a total of 1,179 yards of total offense and 147 pts to Arizona St., Oregon, and Arizona.
Hopefully next year's defense will be much better. Jake Locker and the rest of the UDub offense seem to be set.
Leave a Reply
You must be logged in to post a comment.